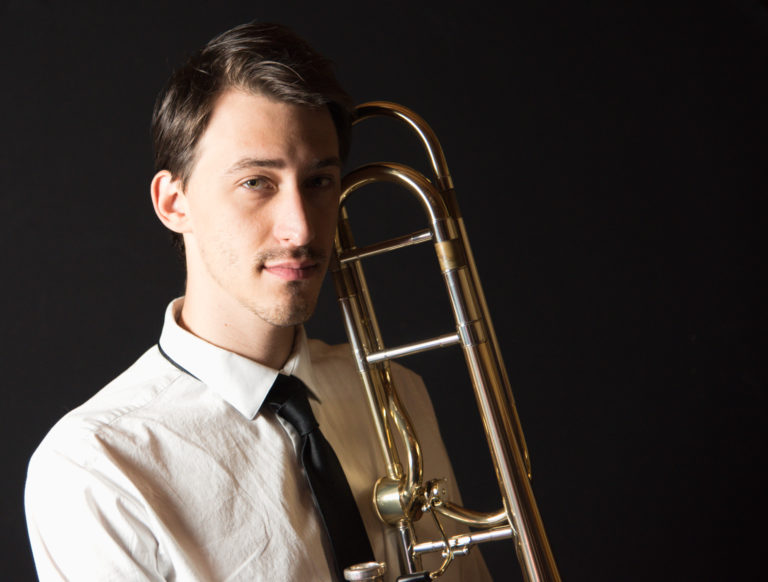 Paul Berlinsky (b. 1994) is a composer and sound artist whose music investigates the intangible space between tone and noise, metaphor and real. His music explores collective memories and the stories they tell, often looking to the natural world and how we connect to it. He writes music for a vast range of performing forces, from acoustic to electronic and solo to orchestral.
His music has been performed and recorded by musicians and ensembles around the country including Hub New Music, Transient Canvas, Plaza Winds, Florida Gulf Coast University Wind Orchestra, and Gözde Çakır (flute). Over the course of his career, Berlinsky has received honors and awards for his work, including first prize in the 2019 Arnold Salop Memorial Competition, and an appointment as the 2019 composer in residence with wind quintet Plaza Winds.
Berlinsky has recently finished his master's degree in music composition from the University of Missouri-Kansas City, where he studied with Chen Yi, Zhou Long, Paul Rudy, and Yotam Haber. During his time at UMKC, he was also able to take lessons with composers Anthony R. Green, Amy Williams, Evan Chambers, and Ingrid Stölzel. He holds an undergraduate degree in music education from Florida Gulf Coast University, where he began to study composition with Jason Bahr and Shawn Allison.